celebrate heritage
Season's greetings
New Japanese Cotton Collection
Coming soon
Anmako's classic 'Singapore Chic' is designed with
Elegance, Functionality, and Quality lying at its heart.
We create perennially comfortable and beautiful products that are perfect for the home, at work, or on holiday. We have a deep appreciation for Asian art and textiles, and endeavour to reflect this in our style.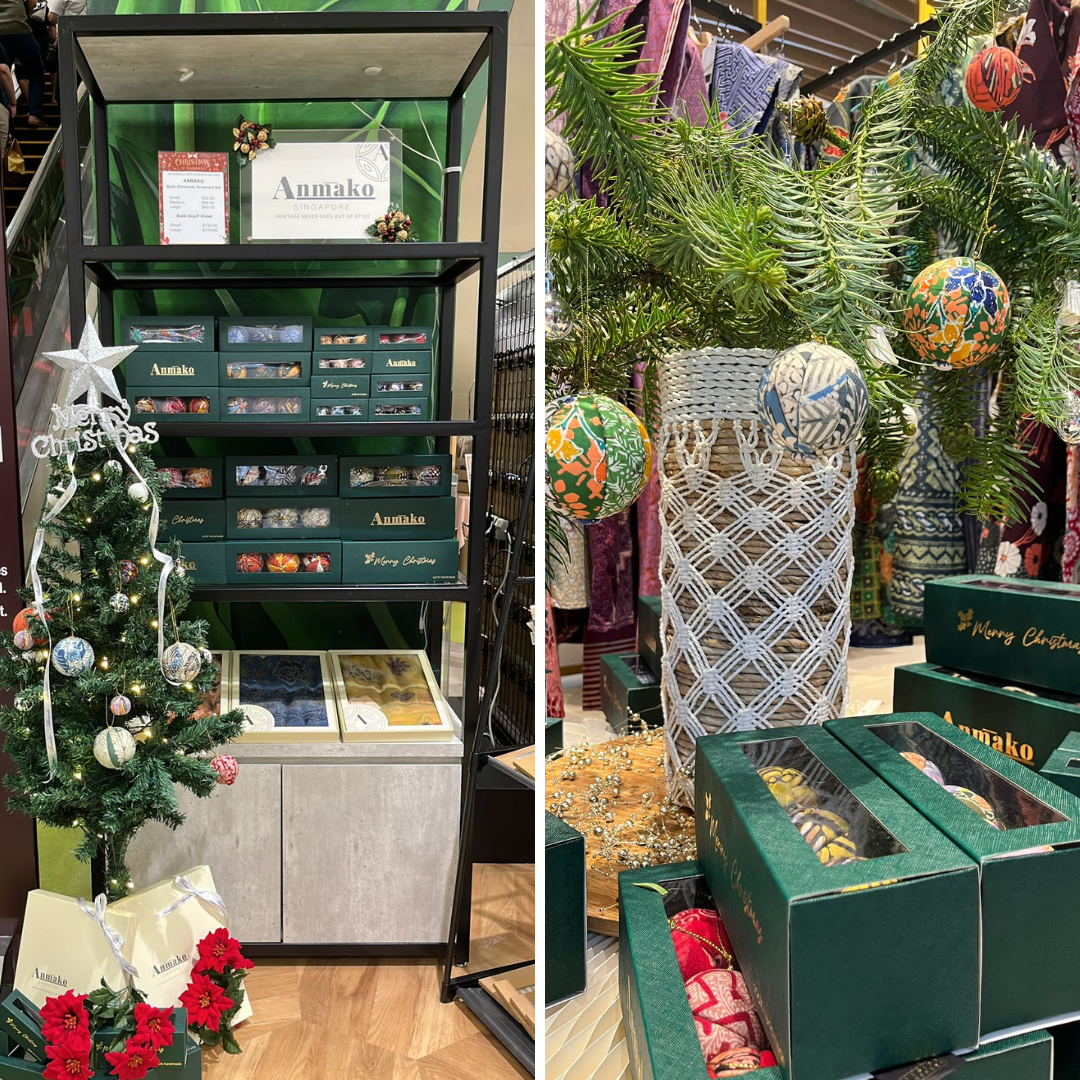 celebrate tradition & sustainability
merry CHristmas!
Introducing our exquisite Batik Off-Cut Christmas Ball Ornament – where tradition meets elegance to bring a touch of cultural charm to your holiday celebrations!
Celebrate Tradition:
Our Christmas Ball ornament is crafted from authentic batik off-cuts, preserving the rich heritage of this traditional art form. Each piece tells a story, creating a unique blend of history and holiday spirit.
Sustainable Beauty:
Embrace eco-friendly festivities with our upcycled batik off-cuts, giving new life to fabric remnants that would otherwise go to waste. Make a statement with your holiday décor by choosing a sustainable option that reflects your commitment to both style and the environment.
Batik Christmas Ball ornament is exclusively available at:
Takashimaya Basement 1 (Nov 27 - Dec 25)
Design Orchard (Nov 20 - Dec 25)
Christmas Fair @One Holland Village (Dec 8 - 10)
Wearing your dress yesterday. Had so many compliments!
I love your Japanese cotton and really would like to see more styles and pastel colors for the collection. Looking forward to buying more lovely and so comfortable clothing from Anmako
I love the feel of the linen dress, cutting is nice and soft to touch. Thanks for this good recommendation!
I love Anmako's bright colours. They are very contemporary and suitable for urban wear. They are happy motifs and has a definite positive vibe.
Love your clothes. effortless!
Thanks to all to have made it possible from scratch... dyeing.... sewing...packing and delivering to all happy customers.